I'll be presenting for the Philadelphia Sculpture Gym at this Sunday's Philly Stake! If you want to come show your support, check out the info on how to buy tickets! Yay!
Tickets for this Sunday's Philly Stake are
now available for sale online! Click the button below to purchase.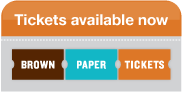 Only a very limited number of tickets will be available at the door on Sunday, so we highly recommend buying in advance.
Philly Stake
Sunday, February 17, 5-8pm
First Unitarian Church, 2125 Chestnut St.
Give the project proposals a read in advance on

our website.

For more information on Philly Stake, check us out on Facebook or at www.phillystake.org.